OUTDOOR ZWOLLE - CAC show voor alle rassen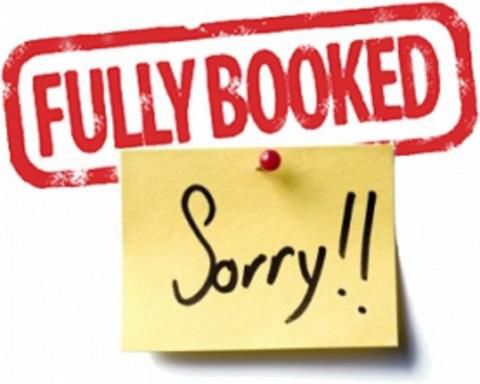 maximaal 480 honden per dag. Het maximum aantal honden per dag is bereikt.
Zaterdag FCI groep:
2, 3, 5, 8, 10

Zondag FCI groep:
1, 4, 6, 7, 9
Reserve keurmeesters
bij overschrijding van de limiet van 80 honden bij een keurmeester:
R. Doedijns (NL) en J. DeCuyper (BE)
Regels na inschrijvingen
Eenmaal ingeschreven honden kunnen niet meer worden teruggetrokken en/of gewisseld.
Uitzondering bij ziekte of overlijden van de ingeschreven hond (met dierenartsverklaring)
Het wisselen van klasse na sluiting van de inschrijvingen is niet mogelijk.
Er is geen reservelijst waarop de organisatie u kan plaatsen.
Regels van de show:
Maximum van 480 honden per dag;
Geen ereringprogramma;
Keuringen volgens tijdschema. U ontvangt deze in de week voor de tentoonstelling;
In het geval dat de show moet worden geannuleerd, wordt het inschrijfgeld terugbetaald minus € 5,- administratiekosten per hond.
Wij verwachten geen COVID maatregelen te hoeven hanteren.
OUTDOOR ZWOLLE - All breed CAC SHOW
Saturday FCI groep:
2, 3, 5, 8, 10
Sunday FCI groep:
1, 4, 6, 7, 9
Maximum entry reached
Reserve judges
if the limit of 80 dogs is exceeded by a judge
R. Doedijns (NL) and J. DeCuyper (BE)
Rules after closing of subscriptions
Dogs once registered cannot be pulled and/or exchanged for another dog. Exception applies in case of illness or death of the registered dog (with veterinary certificate)
Changing classes after registration has closed is not possible.
There is no reserve list on which the organization can place you.
Rules of the show:
Maximum 480 per day
No mainring program
Judging according timeschedule. You will receive the schedule in the week before the show;
In any case of the show must be cancelled subscription will be refunded minus 5 EUR by dog.
No COVID measures expected.
52°29'50" N 06°06'53" E
KC Zwolle e.o.
Huub van Doornestraat 17
8013NR Zwolle
Netherlands